Righteousness Gone


Righteousness Gone


Righteousness Gone was formed by Madecipha in 2007 as a super group. In 2011 it became an actual group consisting of Madecipha and Anthropophagus. Anthro and his brother Live Evil handled the production with mpc style sampled loops. They had numerous guest appearances and made a cult following for themseleves. The duo released a pair of albums, Judas christ in 2013 and Church in 2015. The duo split at the release of church and have not talked since. The project was shelved until recently when Madecipha talked to one of his Producers, Migs. Migs expressed interest in revamping RG with a compose style of production with Madecipha Rhyming with fellow hip hop affiliate Eidolon. After a few business meetings Migs began to send the duo beats and they began working on an all new RG project called Trintity of Shadows scheduled for release in the summer.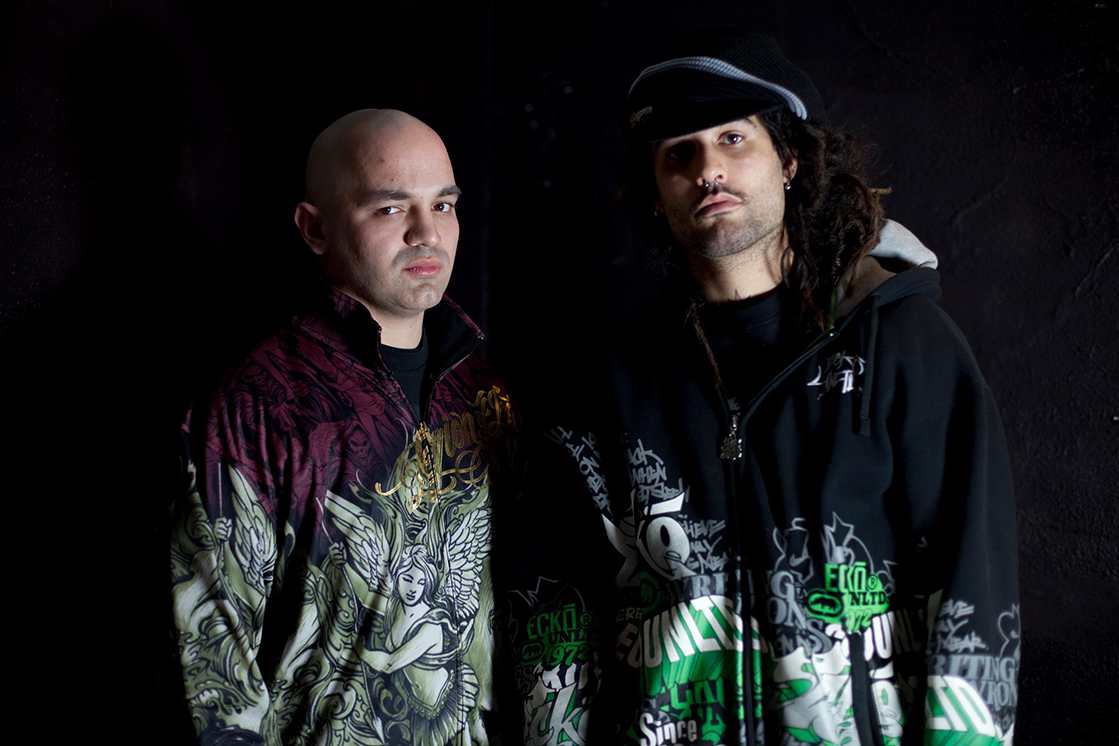 Eidolon


John Geremia (Born on December 1st 1981(Better known as his stage name Eidolon (Eye-da-lon) or Johnny Ice. Is an American Rapper, a member of the hip hop group Righteousness Gone, Bash Brothers and Klassified and founder of his own label Inner Silence Records. Eidolon is known for his old school flow with an aggressive hardcore style. Eidolon is currently signed to Spider Bite Records. He performs and creates music in New Haven Connecticut



Early On

Eidolon was born and raised in West Haven Connecticut (Slime City). Eidolon always loved hip hop music and the culture. He started to listen to Hip Hop at a very young age. Eidolon grew up on the legends of the game such as Big Daddy Kane, Kool G Rap, Heavy D, The Fat Boys, Ks One, LL Cool J, Whodini, Run DMC, Rakim. Always a fan of hip hop in 1997 Someone Eidolon knew handed him the Insane Clown Posse's 4th Jokers Card the Great Milenko and told Eidolon to go home and listen to it. That day was the first time Eidolon had heard what is called Horrorcore rap it was a different style of hip hop that Eidolon fell in love with. Shortly after Eidolon went and bought ICP's 1st jokers card the Carnival of Carnage, this album became a favorite of Eidolons and a big influence to the style of writing he uses .Eidolon became a fan for several years an still is to this day. In 1999 Eidolon was handed a cd from someone he knew titled Closed Casket by Detroit Legend and the Godfather of the wicked shit Esham. Eidolon quickly became a fan of Acid Rap and the horrorcore style. At 20 years old Eidolon started to write rhymes under the name Sogrotesque and recorded his first track titled the Anthem in 2004.



Music Career

2006 is when Eidolon really started to form and start to get better at his craft. The name Sogrotesque went away and the name Eidolon (Eye-da-lon) was born. Eidolon has a few different meanings Eidolon is a spirit-image of a living or dead person; a shade or phantom look-alike of the human form. Shorter definition would be apparition, phantom, ghost. Eidolon started purchasing beats from local producer Danny Damnage in 2006 which he would be the main producer early on for Eidolon. Early on Eidolon would form the group called Klassifed with fellow rapper at the time Malifik. The two would often perform shows together. Eidolon Performed a lot of shows from 2006 to 2009 until he relocated out of state for 5 years then returned back in 2011. Once he returned, he was reunited with longtime friend Ryan (Madecipha) Bond. Ryan once reunited with the returning Eidolon Signed Eidolon to Spider Bite Records as an Artist. This time Eidolon started to work with different producers and started working on his solo debut album The Devil's Playground. Due to life circumstances Devil's playground took 10 years to release. The Album finally was released December 31st 2020.



Biggest Influences :

"Hip hop always motivated me always took me to a different place mentally two artist really stand out in my mind that made me want to write and record one being LL Cool J, LL had such a raw style of rapping in his early Career and it made me want to write rhymes and be versatile with my style and have that raw energy. Second would be Esham, Once I heard Closed Casket, I knew I wanted to write to this style of hip hop the words and the beats everything that Esham brought to his music really made me want to write about anything. It helped me become able to express myself through music and allow the aggressive anger to release from my mind"